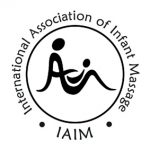 Infantmassage Parents Classes and Instructor Trainings
with the International Association of Infantmassage
You are very welcome to small groups of parent-baby-classes in English in my practice in Berlin.
Please contact me for detailled information.
Within a 5 hours class for parents and babies we come together in a weekly rhythm to learn the beautiful art of nurturing touch and communication. Only the parents will massage their babies, aged from 6 weeks to toddling I am demonstrating everything with my doll.
Parents may relax together, share the joy and challenges of life and get supported in their unique way of parenting.
We come together, and like in over 70 countries around the world, parents are parenting together while the babys will be supported in their need of being held, touched and caressed.
Both parents and babies may feel the beautiful benefits of our classes. Come and join.
"Respecting babies – supporting families" is what is ment being a wonderful part of the classes and later in our lives.
Within a 4 day Instructor Training you may become a Certified Infantmassage Instructor yourself, as the power of nurturing touch, communication and respect can be shared in many different professional works. Please contact me for detailled informations or check the web www.babymassage-ausbildung.de or www.iaim.net!
Looking forward to meet you!