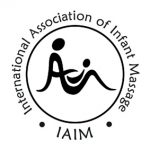 Infantmassage Class with the International Association of Infantmassage
On Thursdays in Berlin – Prenzlauer Berg "Familienzelt e.V." from 10 – 11.30 Uhr
Please contact me for detailled information.
Within a 5 hours class we come together to learn a lot about massaging our babys with the age of 6 weeks to toddling.
We talk about the benefits and opportunities young parents experience with massaging their baby and the babys will be supported in their need of being held, touched and caressed, always in the way they themselves prefer the most.
We relax, we talk, we practice massage, we come together!
"Respecting babies – supporting families" is what is ment being a wonderful part of the classes and later in life.
Together!
Hand in hand!